NH Guide service providing a unique and enjoyable experience in the beautiful Great North Woods of New Hampshire.
The area's only full-time, professional hunting guide service. Est 1999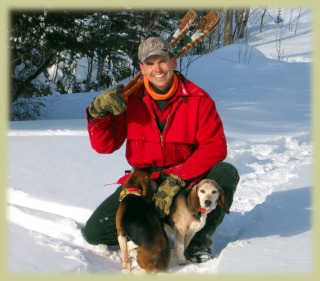 "Many days are spent scouting for game and prime hunting locations, well before the seasons even begin -- enabling you the best opportunity to experience a great hunt."

"Here we have no clients or customers -- just hunting buddies ... and we never let a hunting buddy down!"
We strongly suggest that you book your hunt as soon as you determine what dates are good for your group, to secure your choice of dates. Too many folks wait until the last minute; by then it's too late. We do have a few openings for this season, but are steadily booking for next season.
Feel free to contact us today for available openings or additional information.
Check out our classified section here. At times we have various hunting or fishing items for sale or trade.